We're moving and I could not be more thrilled. I have gotten used to moving about once a year since we got married and I guess I've fallen in love with the new start we make every time we move. It has been a stressful year and I'm hoping to leave that stress with our current place. We have been through massive bouts of anxiety (on my part), the birth of a preemie niece (which is now so wonderful, but truly scary at the time) and the wedding of my aunt this last week (that one was fun).
We have also had wonderful times in our current place, this was the home we brought Tempe to when we got her last year. We have grown stronger as a family in this home, we now know how to breathe and keep moving on.
So, with this new home comes new possibilities to learn from each other, gain a stronger love for one another and paint. I'm really looking forward to painting! I have big plans for this place, including horizontal striped walls that Matt is not totally on board with, yet. It is an apartment, but it feels a lot like a house - it has a fireplace, garage and terrace/balcony area for barbecuing and what-not. The master bedroom is humongous and the cupboard space in the kitchen is insane! We have not been given a move in date, so for now I will start the packing and cross my fingers that we're in by the end of the month.
On a side note, we are so proud of our Aggies - they beat the Utes 27-20 on Friday! It was a fantastic game, one that we will never forget!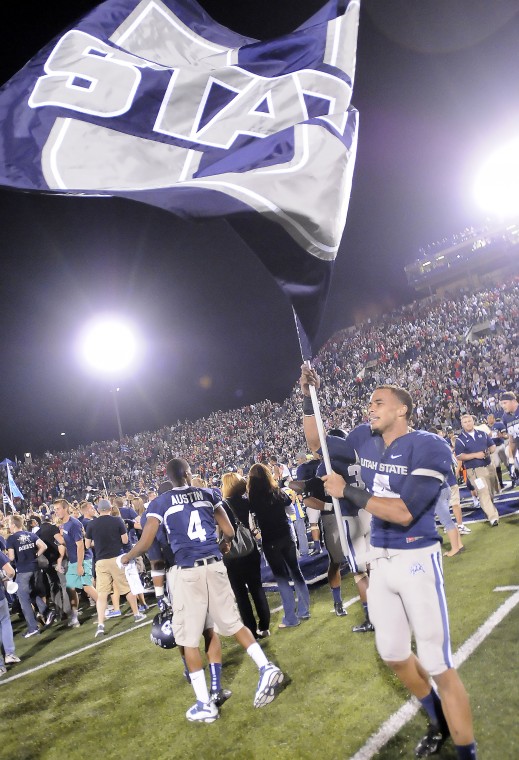 photo by Eli Lucero of The Herald Journal