This photo of the week is super adorable! It comes from a new-to-me photog I found through
The Sweet Tooth Fairy
, it's
Rachel Vivienne
and I'll tell you why I love it so much. It reminds me of my sister. Now that we're older I keep remembering all the fun times we always had. My baby sister came along when I was eight years old and my brother was 12. So, that means that my sister basically had two mothers, me and my mom. I know I never made things easy for her, but I hope she knows how much I love her. I would do anything for her. This one is for my baby sis - the one who can always make me laugh (she's much quicker than I), always get me out of a rut - the one who doesn't take any of my crap. I love you, sis. Remember that time when we got laughing so hard I peed my pants? I think it happened so often we can't pinpoint just one time - but I love you with all my heart. No matter how much I mother you (I'm working on that, and you know I do it because I love you), I'm here for you. Like nothin' else.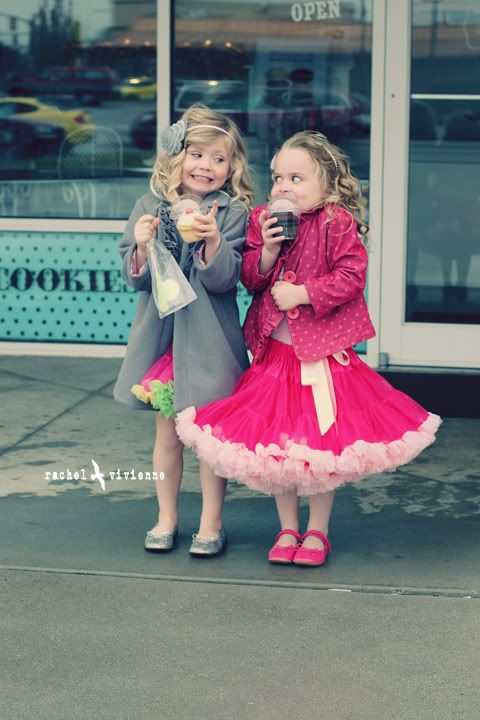 Now, on to our giveaway! I'm going to keep it a surprise - because I love surprises! The winner is Yulese! Thanks for following us, we love having you around! Ok, Yulese, leave me a comment with your address (I give the ok for my comments to be published and will not publish that comment), so I can send you your prize and hopefully you will be surprised.
On a side note, although not really side because it is really important, Matt got the job! We will be moving not too far away from where we are now, but still it's a change of scenery and we love that! If the weather holds up I will be shooting my first set of engagements for this wedding season tomorrow, I'm so excited!
Here's to sisters, brothers (family in general) and fun prizes!
Happy weekend!
E :)