Across the street from my Grandma and Grandpa Wadsworth's house was the Robinson family - and what I remember the most about their house was eating Twix in the backyard with their granddaughter Megan. Our parents went to high school together and our older siblings - my brother Talin and her sister Brittney - went to preschool together. So, I've known this amazing family since I was born and hopefully I wasn't too annoying when I would cross the street to play with the Bell girls.
Brittney (Megan's sister) and Morgan (her husband) are this fabulous couple that I have the privilege of knowing. I love reading their blog - they have wonderful adventures and have an obvious love for their friends and family. Their little family also includes an adorable dog named Mable - who loves hockey! Anyway, Brittney and Morgan have been trying to adopt for quite a while and, sadly, have had no luck - so, I want your help. They deserve a bundle of joy to complete their family. Check out their
blog
and
adoption profile
. If you know of any babies that need a loving mommy and daddy just let them know! Loves to you Brit and Morgan!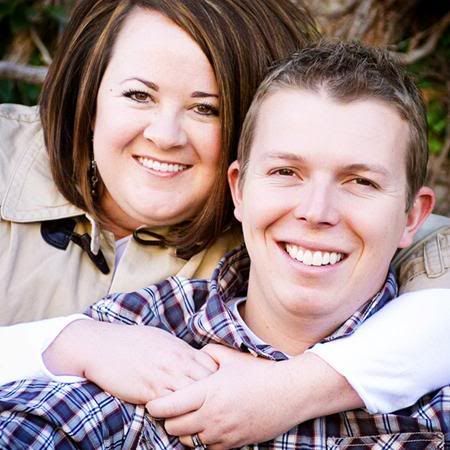 Brittney & Morgan!