I took a fast-paced trip down to Salt Lake Saturday so I could get some stuff done for a pregnancy shoot I'm doing on December 1st (stay tuned for that!), and I had to chance to go spend some time with my grandparents. John & Gladys are mom's parents and have always been so good to me! I love them so much - and I have a blast with them, they are so hilarious together! I have so many awesome memories with them. They have also been so supportive of Matt and me, along with my photo business. I wanted to take this chance to thank them for all they do for us - we are truly grateful to have such a wonderful family! We are so blessed!

I got some fun pictures of them before they took me to a yummy lunch and sent me home with some meat pies for Matt and me to enjoy! Yum! So here is a good one and there are more to come.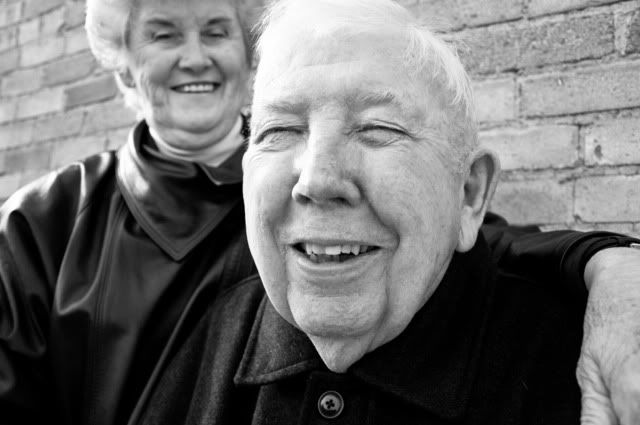 Matt and I are heading out tomorrow for a fun-filled Thanksgiving. We wanted to wish everyone a safe and happy holiday! Here's hoping we don't get caught in the snow. Loves!