I love this one - this couple is so cute! And gracious, I might add! We had so much fun taking pictures around the Logan temple. I have to say that I didn't realize how nerve-racking this whole experience would be - and I mean that in a good way. I actually feel like a professional photographer now that I have a wedding under my belt. It was wonderfully exhausting - and we got some yummy food out of it, too.

I loved it! Man, I feel so awesome about it! Do what you love - that's all I have to say!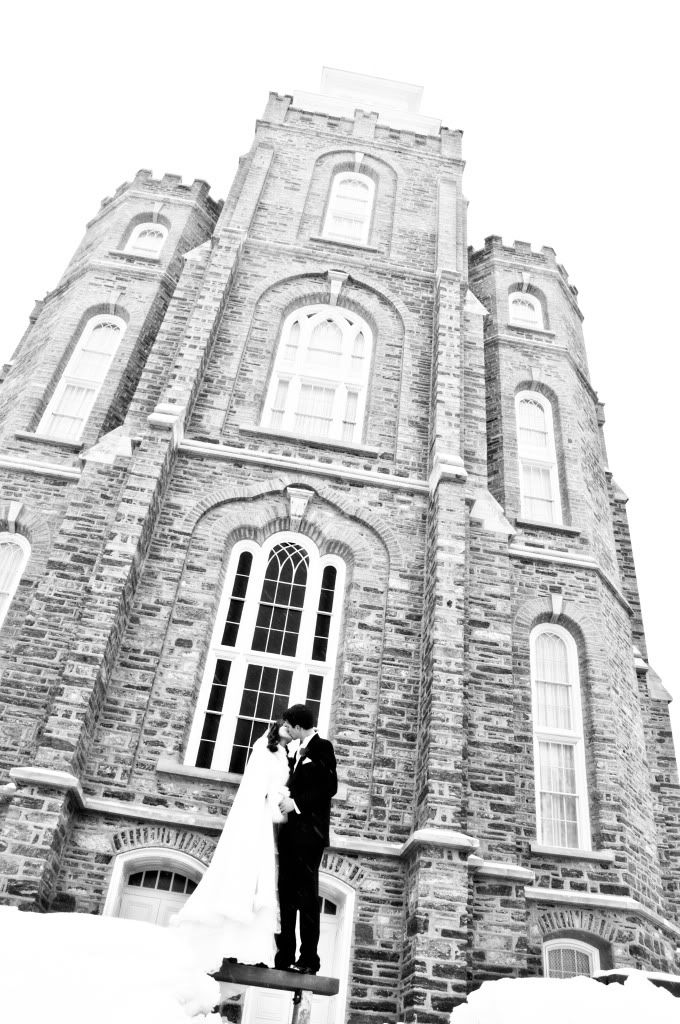 Thanks to my fantastic husband for being such a trooper today! Full of good ideas, too!