Matt and I have done so well eating in every night, so we can save some money - we recently discovered that we eat out way too much. Now, we have decided to cook at home and then have plenty of leftovers to feed us for days. At this point in time, with Matt beginning a new semester and me running to catch up with my many projects, we find that our home cooking has done us a load of good this last week. We also spend more time together when we cook. I love that!

Baked Spaghetti it is - this one came from mom's friend Becky.

First mix together cream cheese and sour cream.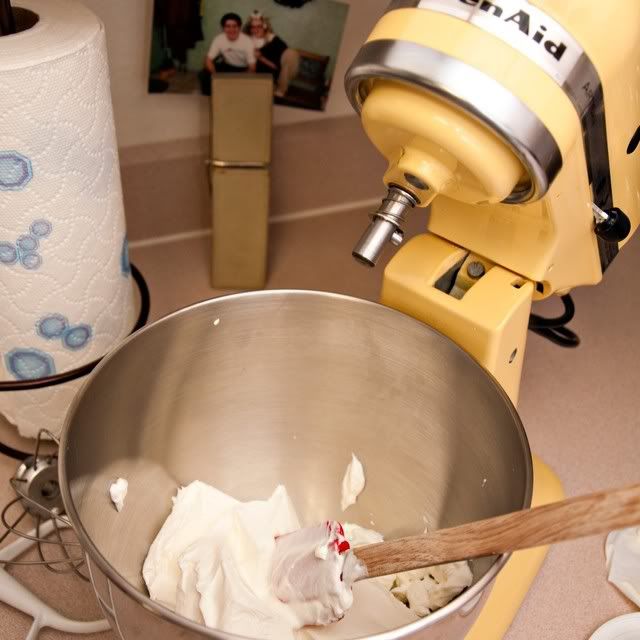 It will be a bit lumpy, but don't worry - it will cook and taste the same.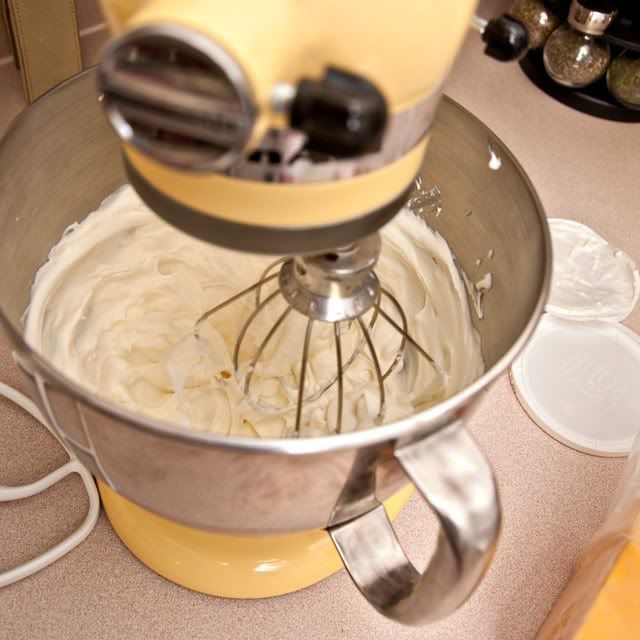 Prepare your meat to add to your sauce. You don't have to brown meat, you can just use regular sauce without meat - we had some extra ground beef and decided to put it in the dish.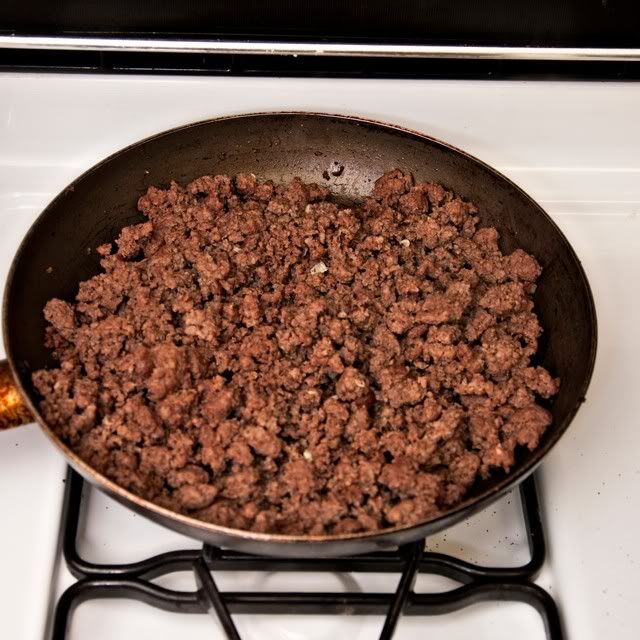 Spice it up. That's my hubby's motto - so I added a clove of garlic, salt and pepper to the beef.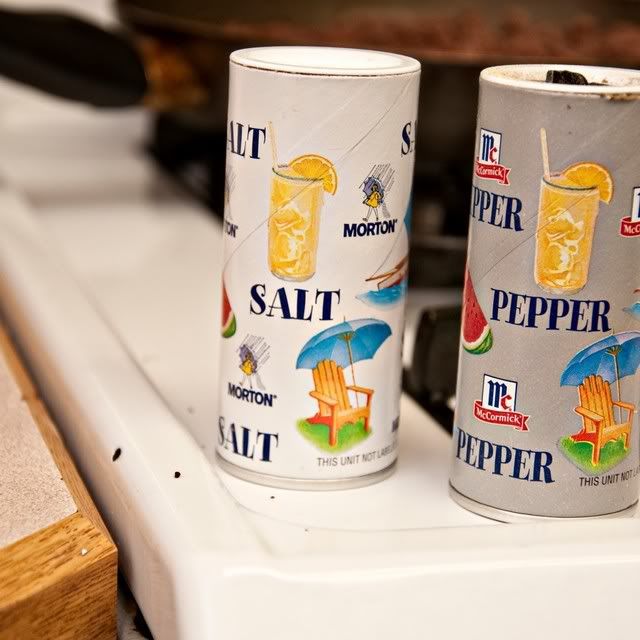 Prepare you choice of cheeses. I usually like to add in a mixture of mozzarella and Colby Jack, but our medium cheddar is all we had - and works just as well, by the way.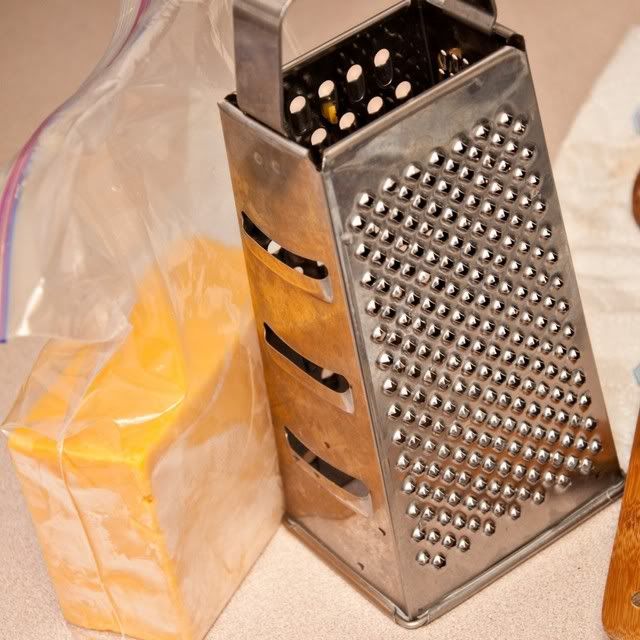 Spread the cream cheese and sour cream mixture at the bottom of a 9x13 baking pan (Pyrex, etc.). Then layer cooked spaghetti, sauce and cheese. Repeat.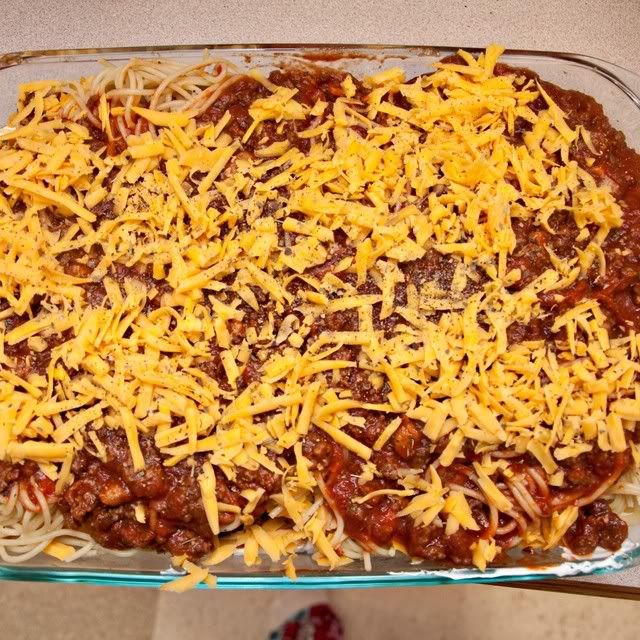 Bake at 350 for 45 min. Then enjoy! It's like spaghetti on steroids. And it's even better the next day. This meal is so easy - it's usually what I make when I'm asked to cook dinner for a family in our ward.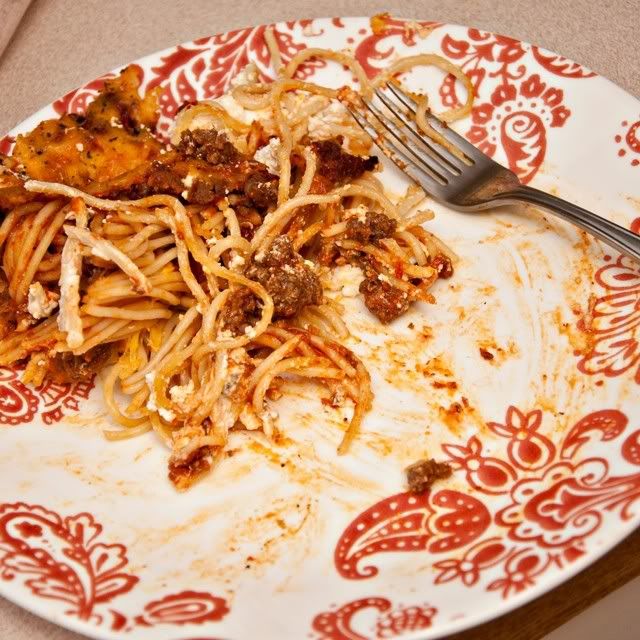 Baked Spaghetti
1 8 oz. cream cheese
1 pint sour cream
1 lb. spaghetti (or enough to feed your fam!)
Then follow the above process!
Yum!