Mom and dad picked up a new computer today and we were able to video conference a lot! I love that we can do that - sometimes I get so sick of talking on the phone (mostly because I can't figure out how to work the speakerphone), I need to multitask. Anyway, we had a blast talking today. Here's mom on the screen.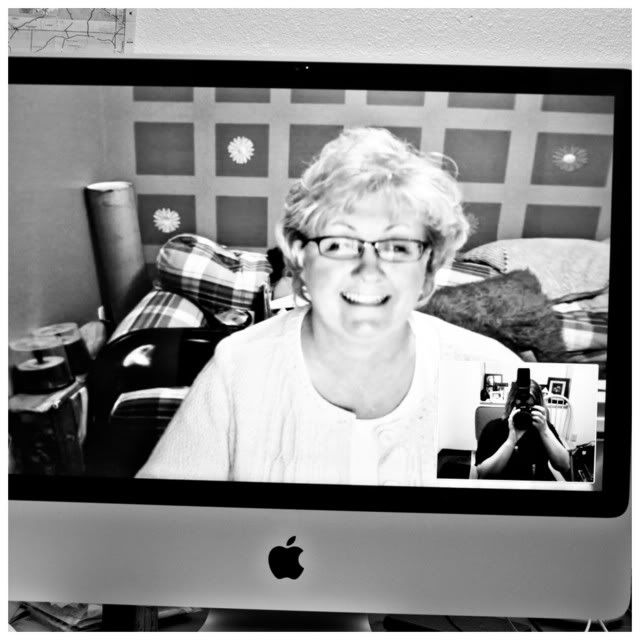 I also made Parmesan Chicken for myself - since Matt had training for work today. Here is my yummy-yummy dinner! Eating as we speak!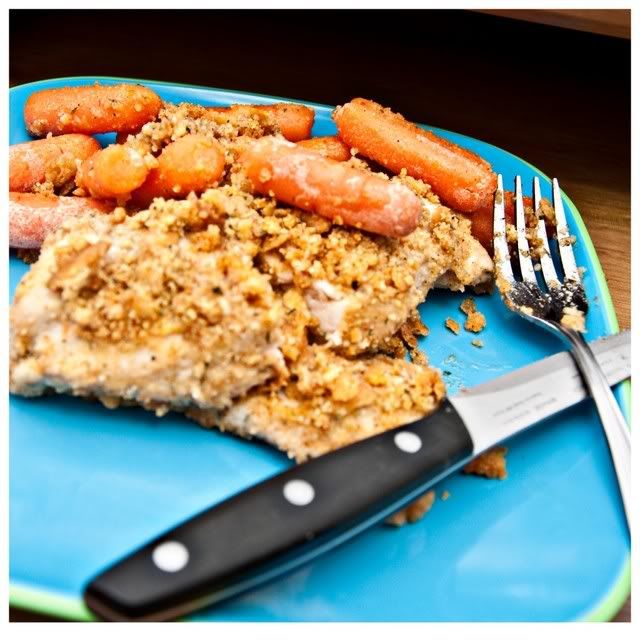 Parmesan Chicken

2/3 Cup crushed Ritz crackers

1/3 Cup parmesan cheese

1 Tbsp. sesame seeds

1⁄2 tsp. garlic salt

1⁄2 tsp. paprika

3 Tbsp. butter, melted

4 chicken breasts

Combine everything but butter and chicken. Dip chicken in butter and then roll in cracker mixture.

Bake @ 325 for 40 min.
And, on a weight loss note, Matt and I both stayed the same weight. We were lazy when it came to working out and we ate a little too much. But tomorrow is a new day. On with the resolution!